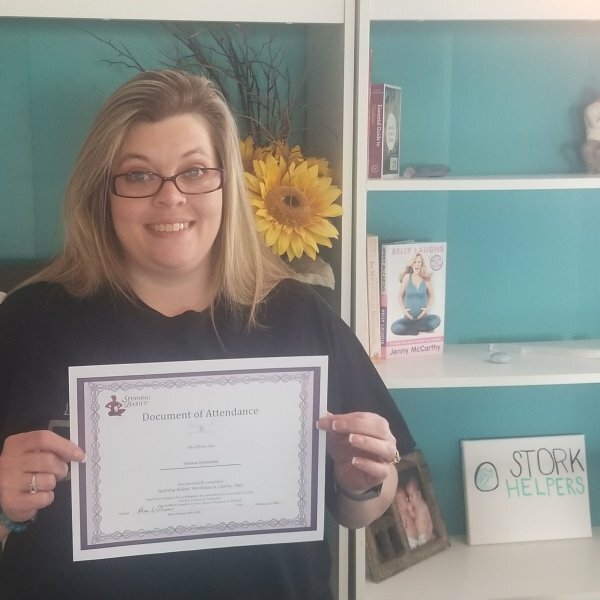 A few months ago, I was given the opportunity to attending a Spinning Babies Workshop. The class took place over a weekend and was filled with moms to be, doulas, midwives and chiropractors. All of there to learn morea bout how to help Mama and baby achieve the gentlest, most natural birth possible.
What is Spinning Babies?
Spinning Babies is an approach to optimize the physical relationship between the bodies of the mother and baby for the easing of childbirth. Spinning Babies is a new paradigm that takes clues from baby's position and station for natural, physiological solutions. Try it in any birth setting, childbirth program, or pain management plan.
Align the uterus so baby can curl and enter the pelvis as a small, compact – and more active participant.
Release tight ligaments or muscles which may pull or twist may relieve pelvic pain now or discomfort during birth.
Support what's loose in womb or pelvis with a pregnancy belt.
Open the pelvis to let baby move down during the birth process.
Share birth wisdom with parents and providers in ever deepening layers of understanding birth
Begin with activities to support the range of motion and alignment, to reach a healthy mix of mobility and stability for the pelvis. Comfort and function return to the body.
These activities all me as a doula even more options with moms to achieve results. In fact, my first birth after the Spinning Babies workshop, I was paired with a nurse who had just attended the workshop herself and we worked together to help Mama along and prevented her from having a cesarean section.
Mama's can expect some of the following results from having someone who understands Spinning Babies techniques:
Back labor eased
Breech babies that flip head down
Transverse (sideways) babies suddenly turn head down – cesarean canceled!
Posterior babies (sunny-side-up) rotate and/or descend
First labors occurring regularly in 8 hours or less
Cesareans canceled outside the OR; baby already born!
More natural births and VBACs around the world!
If you are interested in knowing more about how a doula and Spinning Babies could help you through pregnancy and childbirth, contact me today and lets talk!