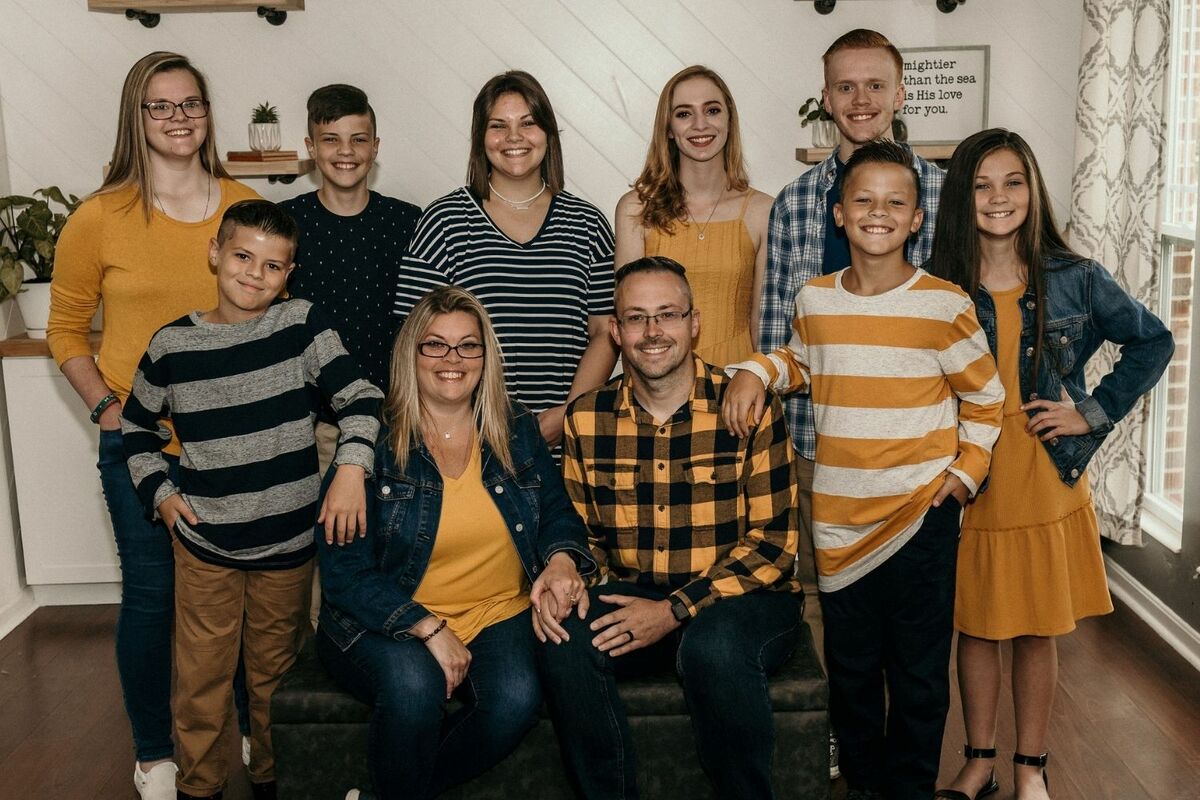 I'm Tamara and I first knew I wanted to be a doula around 2006 when I was pregnant with our fourth child. I was addicted to the TV show, A Baby Story on TLC when I first learned all about doulas. I kept this a dream for 12 more years while raising our young kids and running a home daycare until I started my journey in 2017 to become a doula and become certified in 2018. My husband would tell you, I probably watch a little too much reality TV, I have seen every episode of Friends more times than I can count, I love reading (beachside or on a cruise ship of course), and I have an unhealthy relationship with Starbucks that fuels my all hours of the day (and night) schedule.
I am happily married to my best friend, Jesse, a self-proclaimed nerd since before nerds were cool for almost twenty years. Together, we have raised a family of seven kids, some of whom are now adults themselves. Our oldest, Josh, is now married to our beautiful daughter-in-law Rachel and is currently stationed in Texas in the Air Force. Our daughter, Skylar, is in college for business management and works at a local website company. We have 5 other kids - Avarie, Jackson, Brynlea, Lucas, and Dylan that still keep us busy every day with school, work, soccer, their social lives, and their never-ending requests for more ice cream on the table.
When it comes to birth, I have experienced it all over the course of six pregnancies spanning just over ten years including a rapid one hour labor with my first daughter, scheduled vaginal deliveries via inductions, premature labor that was successfully stopped, and a cesarean section on our full-term twin boys after 15 weeks of bed rest who came out at 10 pounds apiece!
All of the experiences helped grow my passion to become a doula. While I loved being pregnant, there are things I would have changed with some of my births. I didn't have access to the internet in its current shape today and wasn't aware of my options. I aim to use my experiences to give new moms evidence-based feedback about the many choices available to them so that you can choose how their birth story is written.