Cincinnati & Dayton Doula Mentorship Program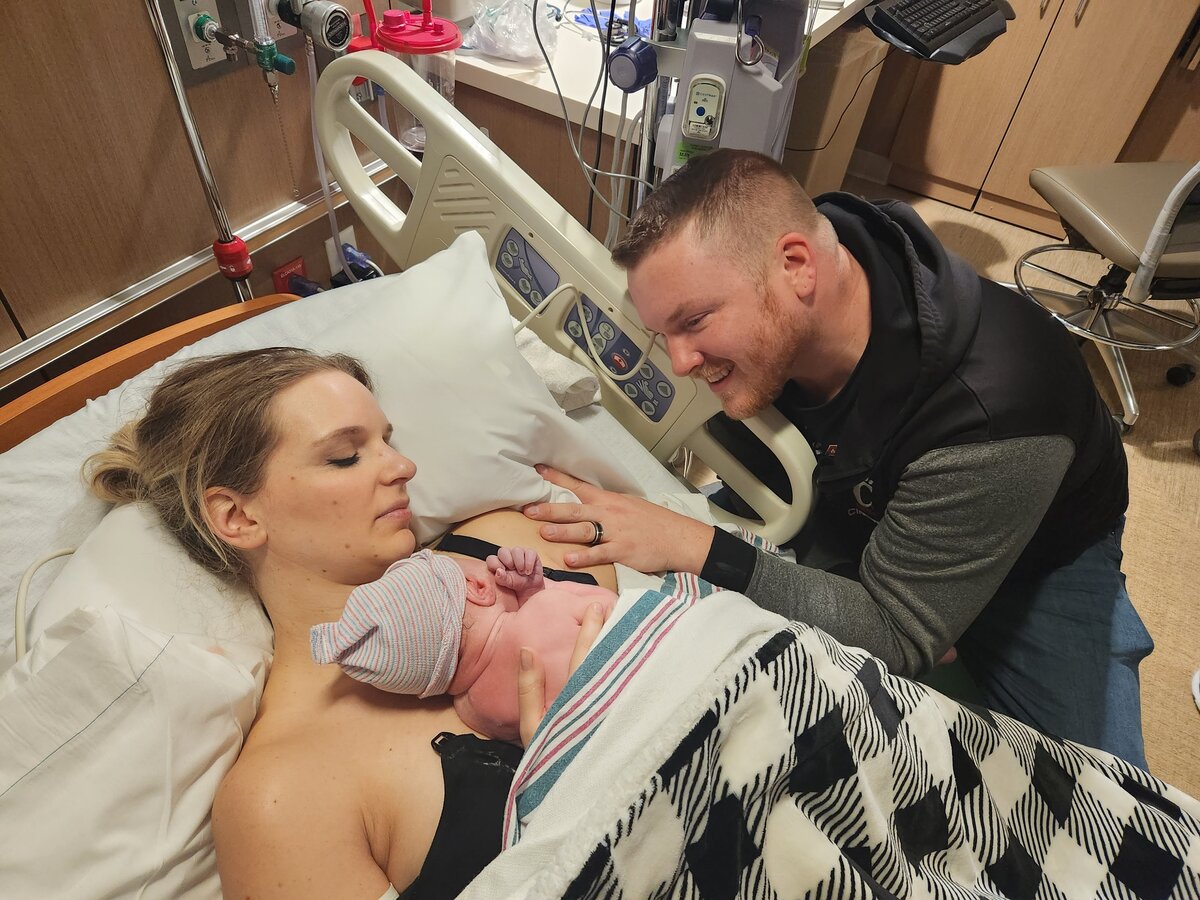 You trained to become a doula, but now what?
If you are like I was after completing my initial doula training, you had studied for months, read lot's of books and even attended some births. But very little of this allow you to get into the action and put your skills to the test or have the ability to work one on one with a doula to gain real world experience. It can be lonely after you first get your certification and require a lot of guesswork on how to successfully get started.
With Stork Helpers Doula Mentorship program, you will get the opportunity to learn directly from me and be able to apply my knowledge from five years of support families to your business even sooner over the course of three months.
Cost: $800
Length: 3 month program
Start Dates: February 1st, August 1st, November 1st
Doula Mentorship Program Includes:
Two Births
You will have the opportunity to be invited to a minimum of two births. You will get to watch Tamara in action and partcipate as able to put your skills to the test. While we will try to accomodate a homebirth, this can not be guaranteed.
Two Consults
Join Tamara & Skylar at two consults. This is a great time to see how interviews with potential clients go - what kind of questions they ask and what questions you may want to ask to ensure that you are both a good fit for one another.
One Childbirth Class
Participate in a childbirth class. While not all doulas offer childbirth classes, joining will give you the opportunity to see the kinds of questions that come up during a childbirth class and how ensuring as doulas you make parents aware of their options is a critical part of support.
Two Postpartum Visits
Postpartum care is an important aspect of doula work, even for birth doulas. See what a home visit looks like and how to check in with Mama's while they navigate the postparum period which can be often difficult for many.
Two Prenatal Appointments
Prenatal appointments are just a small part of care, but these in person meetings cover a lot of topics from how they are feeling, questions they have and reviewing their birth plan and preferences with them.
One Placenta Encapsulation
Placenta encapsulation is an added service for some doulas. You will have the opportunity to join Tamara while she does an encapsulation to see if this is something you may want to add to your services.
Monthly Meetings
You are bound to have lots of questions as you start your doula business. A month meeting with Tamara is just the thing you need to help answer questions about client support, contracts, websites, social media, networking and continuing education.
Six Months Support
Tamara will continue to support you via phone/text messages for six months upon completion of the program. We want to see you succeed. Rest easy knowing that you can message Tamara with questions about business or even questions about how to best support one of your families.
Certified Backup
Completion of the program will allow you to be a certified Stork Helpers backup doula. In the chance that Tamara or a member of the Stork Helpers team is not able to get to a birth, you would be on the list and earn the backup doula fee.
Referral Partner
Our schedule books fast at times and we need referral partners to be able to send families too. Those who complete the program will receive our first chance at referrals to help you grow your business.
Doula Mentorship Program Requirements
Apply for mentorship program to meet with Tamara. Tamara only takes on 1-2 students per quarter in order to give each person the attention they deserve.

Attend all meetings and appointments with your mentor.

Meetings will require travel depending on where the client is located - you are responsible for your travel arrangements and costs.

You will need to make yourself available at times of the meetings/appointments. If you are not available for designated times, you will be given other opportunities to come during your three month time period.

Mentorship program provides the opportunity to attend two births. It is your choice to attend the births provided by your mentor. If you have been offered two births, but you do not attend (and three months have passed), an additional monthly fee of $150 for an additional mentorship month will be applied so you can complete the program

Births and appointments could be as far as two hours from Cincinnati. We will try to offer you opportunities as convenient as possible, but this is not guaranteed.

Payment for the program is required upon acceptance into the program.