Cincinnati & Dayton Birth Doulas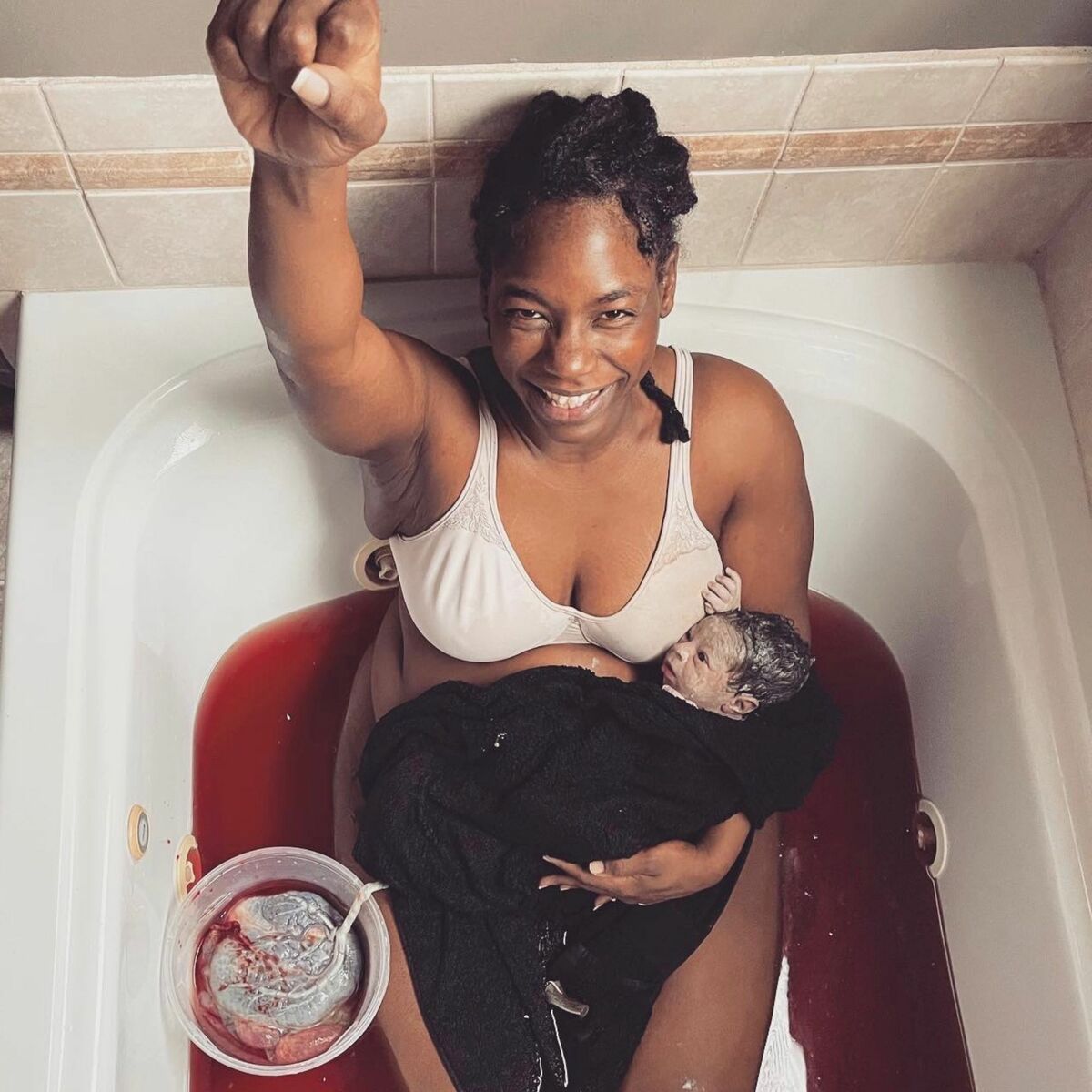 Let's be real, pregnancy is effing hard; emotionally, mentally, and physically. There are a thousand things to navigate over 40 weeks and it can quickly become overwhelming, but you can do this. You are incredible and capable and have a voice. As your doulas, we help you navigate each step and help you make educated decisions by making sure you know all your options so that your voice is the one writing your birth story.
Whether you need an advisor on childbirth positions or birth location, a friend to confide in, a source of support at 2 am or an advocate standing with you, your doulas here to give Cincinnati, Dayton and Northern Kentucky families the support that you deserve.

Birth Doula Package: $800


A Doula Team for Your Growing Family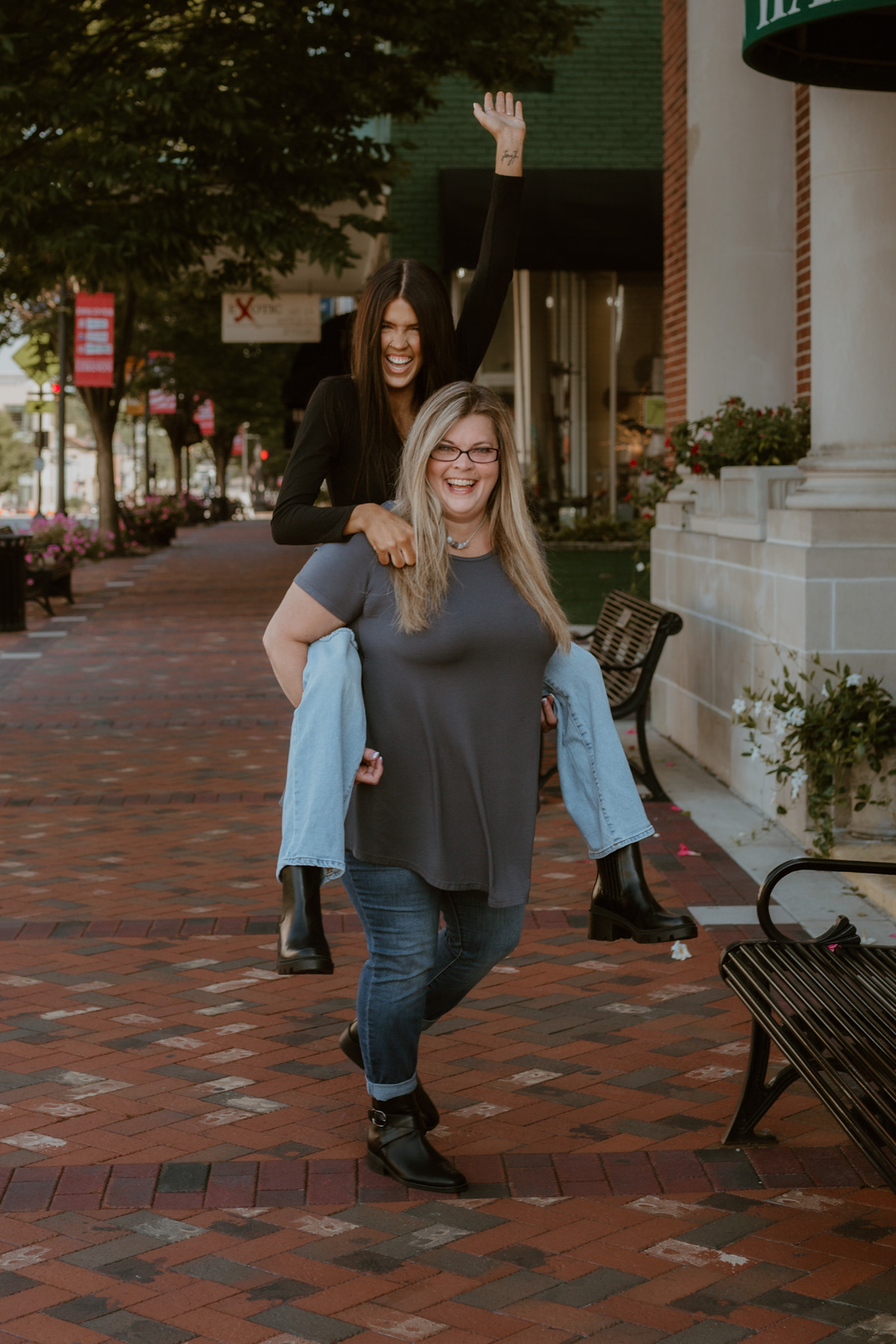 Your Dayton and Cincinnati Doula Team
While one of us will be your primary or "lead" doula, you will have access to both of us for questions the entire pregnancy and postpartum. By having a team, you have the benefit of:
Meet Us Both - we both strive to show up at the initial consult meeting (unless someone is at a birth), but if for someon reason one of us can't make it, we will set aside a time for you to meet the other one, whether that is a Zoom call at some point or coming to one of your prenatal visits.
Group Chats - we have a group text with each client and while your lead doula will most likely answer, we both see everything that is going on and being communicated and we can both jump in as needed, whether its knowlege or the other one of us is at a birth and can't answer so you don't have to wait.
Weekly Meetings - as your doula time, we set aside time to meet weekly with each other to review where every family is at so we are both up to date and able to jump in at anytime.
Back Ups - birth happens when they want to happen, but you can rest easy knowing that we both know your needs and have been involved from the moment you sign so that one of us will be at your birth. In the event the neither one of us can be there (this has never happened), we do have a team of backup doulas across Cincinnati and Dayton that we trust and can dispatch to you if needed.
24/7 Pregnancy, Birth and Postpartum Support
24/7 Doula Support
We are here for you - whenever and wherever you need us. Whether you need an sometime during the week after talking with your OBGYN, an extra postpartum visit cause because you feel isolated, or you have something on your mind at 2am, this is our job and we LOVE IT!
From the moment we become your doulas, we serve many roles - friends, therapist, confidant, birth coach. Your doula should become an extension of your family and you should feel comfortable enough to call that person to help you as you navigate the journey.
Scheduled Check-In's with your Doula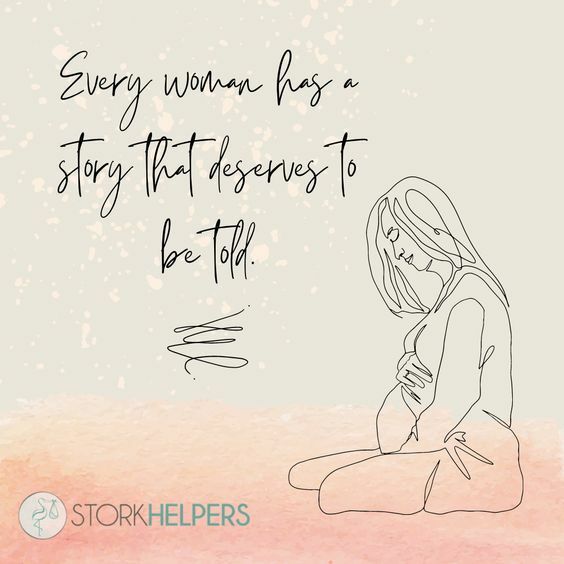 Building a Relationship with your Doula Team
We will be in communication with you from the time we become your doula team checking in at regular intervals:
Check ups by text or phone at 8 weeks, 12 weeks, 16 weeks, 20 weeks, 24 weeks, 28 weeks 30 weeks, 32 weeks and then weekly beginning at 34 weeks
There will also be one to two in person prenatal visits, one of which we will review your birth preferences
Private, In-Person Childbirth Class that is catered to your needs (also available virtually if your prefer)
However, we are available for you anytime you need us or want to talk. During our check ins, we can discuss anything you want and we will be giving you tips along the way such as staying hydrated, decreasing risks of preterm labor, tips for morning sickness, nutrients you need, or anything else you need.
Look at us as the Jedi (our husbands are thrilled by this reference) to all things childbirth; we are here to support you along your journey.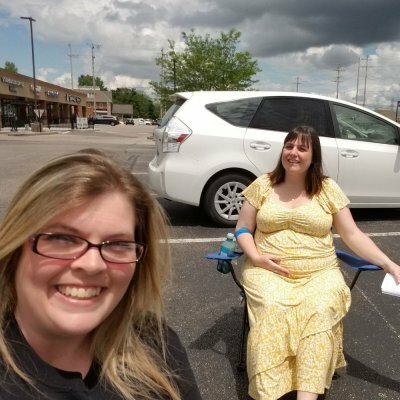 Navigating Pregnancy to Birth Planning with your Doula
Prenatal visits are a great way for us to check in during pregnancy in person. Prenatal visits are designed for you to talk about what is going on - trouble sleeping, pregnancy concerns, expectations from others, getting from 0 weeks to 40 weeks can be draining. Let's talk through all of it and help you determine what is best for you and your family not others.
We typically recommend getting together around 24-28 weeks and again at 32-36 just to review everything. we will come to you or we can meet up anywhere (bonus points if it's a Starbucks).
Customized Birth Planning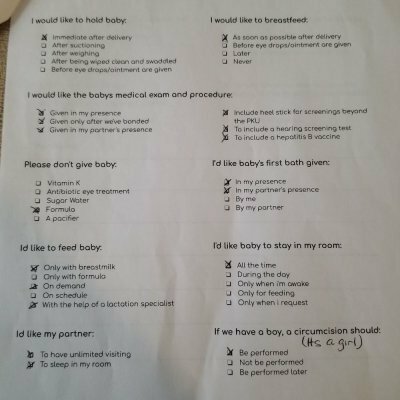 Create your Birth Plan with your Doula
You have options when it comes to how you birth and this is important to know. You do not have to have medication, you do not have to lay on your back for birth, you can delay cord clamping, you can have skin to skin contact. Your birth is one of the most intimate moments of your life and your birth plan should reflect what you want.
Whether birthing at home or a hospital, it is important to start reviewing what options are available so you can research and make decisions prior to birth. We will assist you in creating a customized birth plan that fits your family's needs with a guide we have created that go through most of the options you will face when its time to for baby to join you.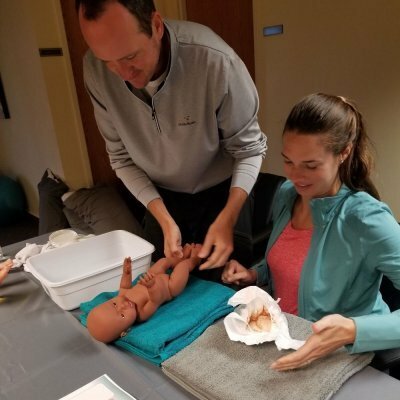 Private Childbirth Classes for Personalized Instruction
After helping many families who took group childbirth classes in a hospital setting, we found that many families didn't learn what we wanted them to know about birth; including that there are better positions to labor in than on your baby that will help baby come out faster. WIth this in mind, we set out to become a Certified Childbirth Educators and created our own curriculum as a base for each childbirth class.
Every family gets a personlized childbirth class in the comfort of your own home. You are not on the clock with us and we can customize the class to subjects you may have more of an interest in and you can ask all the questions you want in a safe space without that feeling of annoying other couples or being embarrased by your question. Its your birth and you deserve to have answers to all the questions you may have on how pregnancy, childbirth and postpartum may look.
You will receive a login to the Stork Helpers Pregnancy Portal which will give you access to an online version of the childbirth class material for you to review anytime, anywhere right from your cell phone.
While each class is different and catered to your needs, you can review the childbirth class page to see what is typically included.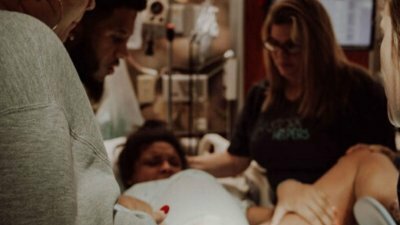 Your birth is NOT on the clock
It's your day and there are no added fees for a longer labor — whether your birth experience is 1 hour or 42 hours, you can be sure that we will be there for you. Are you 3cm and wanting a natural birth and need to move around and want us there so we can help you alleviate some pain, call us! This day is not about us, it is all about you and you getting the support you need so you can achieve your birth goals.
It's your birthday and you are the star. There are no added fees for a longer labor — whether your birth experience is 1 hour or 42 hours, you can be sure that we will be there for you. Wewill be in the room with you from start to finish and we promise to be by your side until you and baby are resting safely in your postpartum room.
Childbirth Pain Management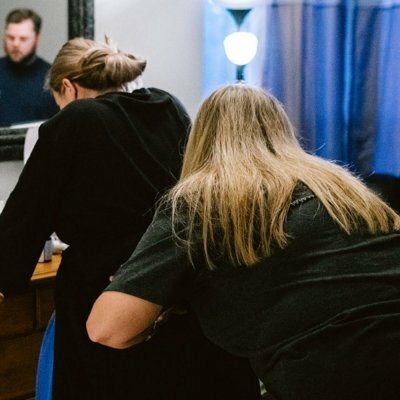 Finding Comfort in Labor
"Comfort" and the word labor don't often go together, but a big part of a doula's job beyond education is proving emotional, mental and physical support. We can't help make the pain of childbirth disappear, but we can help you manage it and alleviate it.
Different laboring positions based on baby's position and where you feel pain are a big part of managing pain without the use of an epidural (if that's your goal). Using a birth ball or peanut ball can be great tools to alleviate pressure and for some, laboring in water is very comforting.
You may still be dropping some language you don't want baby to hear, but we can help you mitigate intensity of labor and we will review some of these during a childbirth class.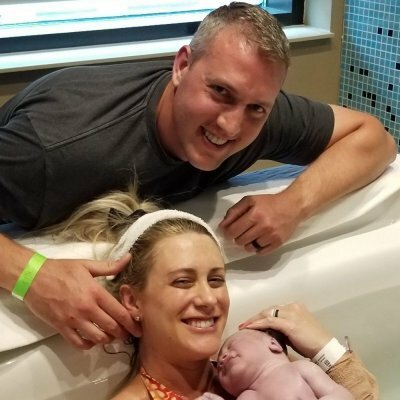 We may never win photo of the year, but...
Our job is to support you where we can and we are by no means professional photographers. That said, if you are looking for cute candid pictures, we are your girls. We will try to take some pictures where we can, when we can. We have been known to take a couple or upwards of one hundred, all depending on what is going on in the moment.
If you are looking for a professional photographer, we highly recommend these talented ladies to join the birth team!
Postpartum Aftercare & Support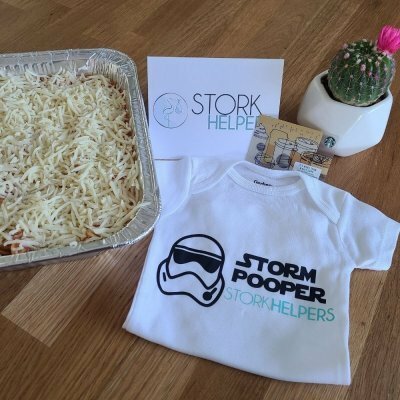 In Home Postpartum Visit and Meal Delivery
After 9 months of your hormones increasing and making a housing a baby, postpartum can be rough for some new Mama's. Whether its changing hormones, the isolation of postpartum recovery, breastfeeding, sleep deprivation (or all of the above), we are here to support you.
We understand how difficult the first few weeks and months of having a newborn can be, just ask Tamara about her postpartum with baby number 5. You and your family are learning what is going to be the "new normal" for a while. This is why we will call/text you each week for the first 8 weeks postpartum to check on you.
We will do one postpartum visit with you at your home to see how everyone is doing post birth. This visit usually lasts an hour or longer based on what your needs are. We are here to help you with whatever you might need - hold the baby, let you take a brief nap or shower, help switch a load in the laundry or just sit and talk. Even better, we never arrive anywhere empty handed - we come with a homecooked meal to give you the night off from cooking or having to order another meal from the drive thru, a small gift for you and one baby too!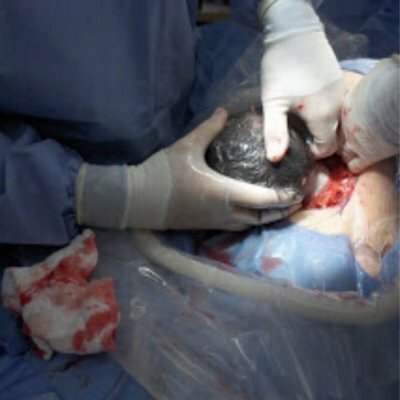 Doula Support for Cesarean Section
Sometimes labor doesn't go as planned, but you are still supported. Tamara had two ceseareans and understand the concerns you may have. A cesarean doesn't change what we do, we will continue to be by your side and can guide you through the process from the birth perspective of what is going to happen, but also from the mom side knowing what it feels like.
If your cesarean is planned, we will arrive when you are ready prior to the cesarean section, and be with you in the operating room if you don't have other support or be with your family in the waiting room and be with you after the surgery.
A big part of the day is providing emotional support, and answering questions about what is going on or how things will be going for both you and any waiting family. We will stay until after you are in your recovery room which is generally 1-2 hours post birth even helping to bring your stuff from one room to another as you transition from a birth suite to a postpartum room.
Types of Births We Support:
Home Birth
Not going to lie, home births are some of our favorites. Your home is the epicenter of your family, so why not bring your baby into this world where you will live and love for years to come. Home births are intimate and cozy, no harsh lighting or beeping monitors, comfortable furniture and your own food (or whatever delivers). Your home can be an empowering space where you truly feel in charge.

If you even think it may be something you want, just talk to a local homebirth midwife about your options to see if it is right for you. It's just a conversation, not a commitment. Besides, we have some kick ass midwives available whether you live in Cincinnati, Dayton or Northern Kentucky, what do you have to lose from a conversation?
Hospital Birth
Home births are not for everyone - whether due to medical reasons or you just are not comfortable with the idea of being at home and want everything at your fingertips. We have some incredible hospitals in Cincinnati and Dayton, including some that have natural birth areas or allow for waterbirths.
Your birthing hospital is typically determined by where your OBGYN or medical midwife has privileges, so think about how or where you want to give birth as you meet with doctors. Hospital will also typically allow you to tour the facility; while this is often done later in the pregnancy, don't be afraid to ask to take one in the beginning - it's your birth and you need to be comfortable where you are birthing. Hospitals can be full of distractions - other laboring mama's bright lights, small spaces, the hustle and bustle of the hall way that you don't have control over, so make sure you tour the space to know what to expect becuase the space you birth is just as important as everything else.
Water Birth
A water birth can provide an amazing experience for both during labor and during birth. Water births have their own benefits including laboring mama's using less pain medication, reduced risk for an episiotomy, reduced risk of cesarean section as well as the length of labor being reduced.
While water births seemingly have many benefits to birthing women, many hospitals will not allow you to have a water birth. Many of the hospitals in both Cincinnati & Dayton will allow you to labor in a tub, if one is available, and only two hospitals (both in Dayton) currently have the option for a water birth.
If a water birth is important to you, it is important to know your options are limited at area hospitals and ask the right questions with your provider and hospital. However, if a water birth is important to you, you may want to consider having a home birth. Home birth midwives typically have a tub that they will bring to your house to blow up and will work with you through pregnancy during home visits to find the perfect space.
Cesarean Section
Sometimes a c-section is planned or unplanned, that doesn't change the need for support and guidance. Stork Helpers is still here to assist with your cesarean by providing all the same support - meeting you at the hospital prior, guiding you through the steps prior to surgery, being in the room if allowed and proving after birth support while in recovery.
Stillbirths
While the circumstances may be very difficult, this is still a birth story that deserves to be supported. We are here to support you through this day and give you the love and support you need. Helping to support you emotionally and through labor as well as providing images if you want and making sure that your privacy is respected so you have all the time needed with your baby.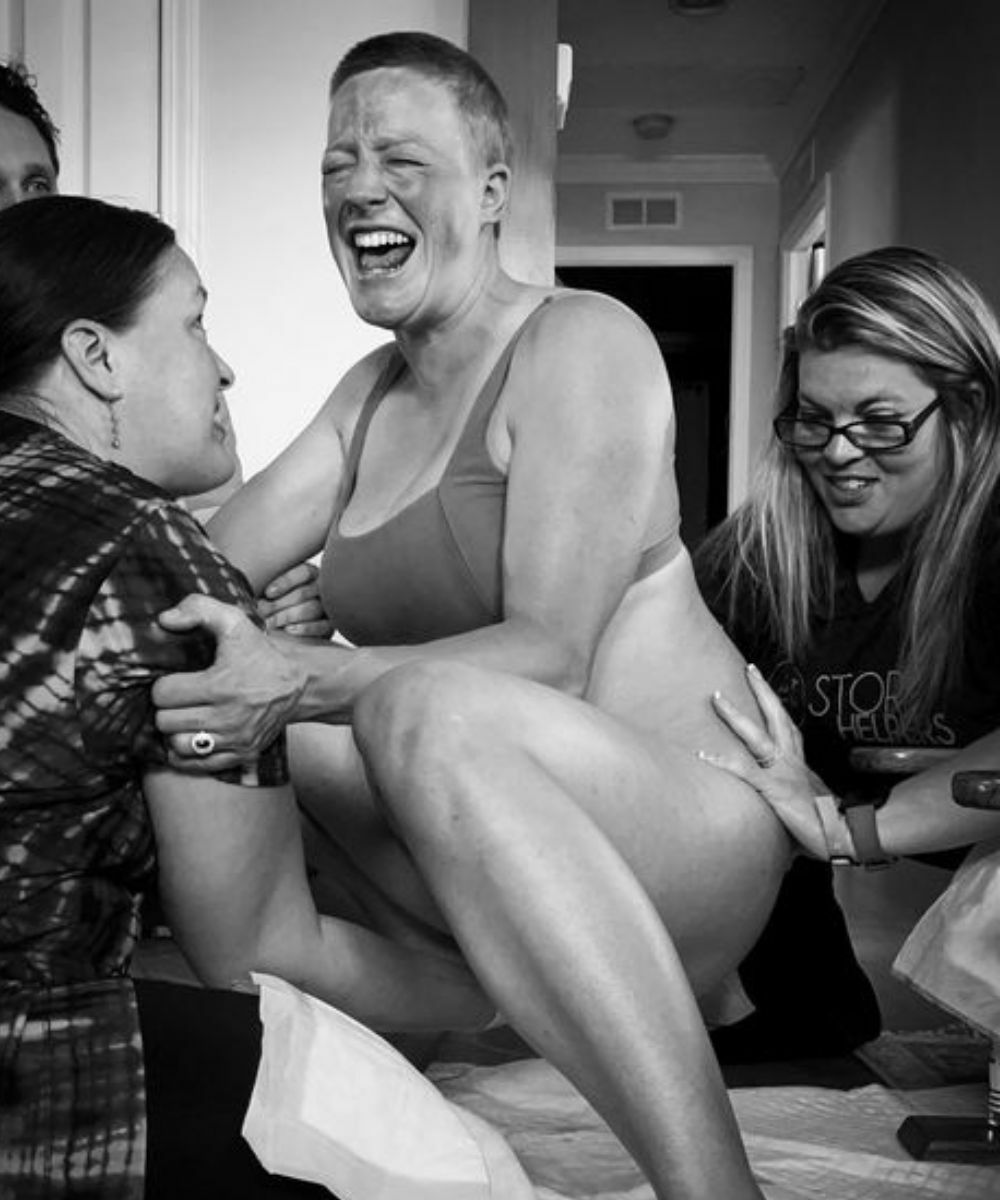 Cincinnati & Dayton Doula Availability
Availability can change rapidly based on when other families are making decisions for their births. Birth Doula Services typically book up quickly as we limit ourselves to 8 families per month to ensure we are committed to the level of care that we want to make sure we provide each family.
While we have taken on clients as late as 38 weeks into a pregnancy due to babies coming early, we recommend booking as soon as possible to ensure that we can be there for you family.