How to Choose a Home Birth Doula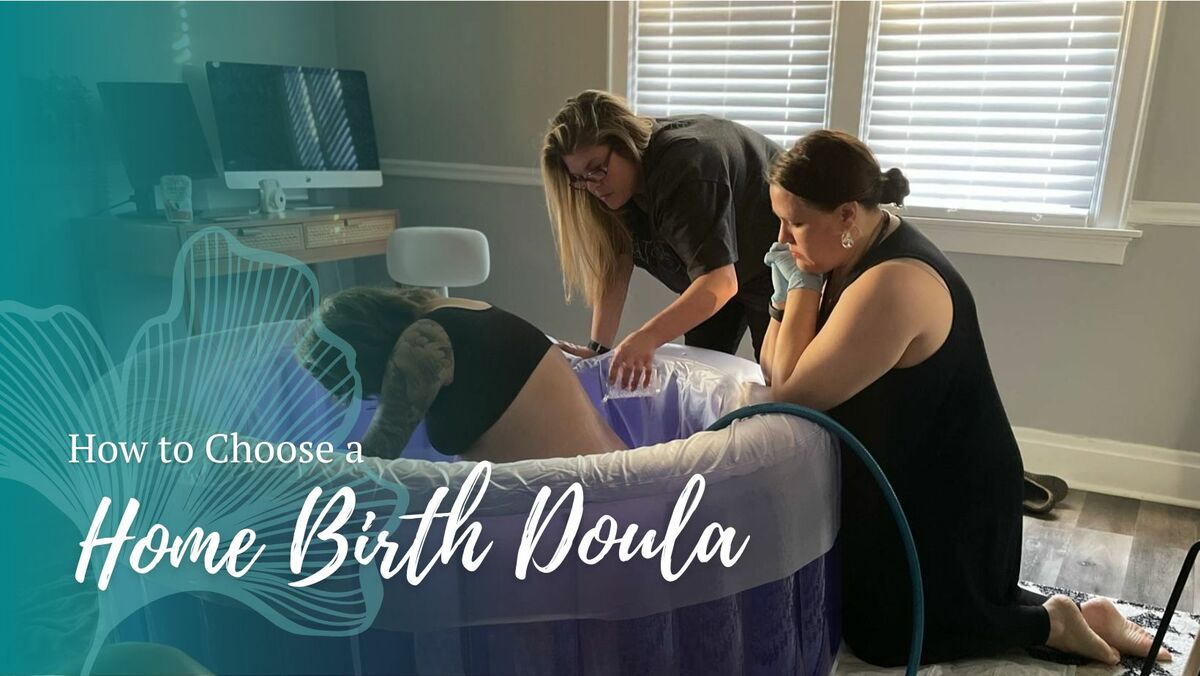 Birth is one of the most important parts of life.


For babies, it is the beginning, their first experience with the outside world. For mamas, it represents a monumental change in lifestyle and priorities.


Without help, the process of birth can be extremely frightening and disturbing for a mama. They may have no support, and no family members to turn to. Add to that the cold, sterile environment of a hospital, and a mama can quickly feel like she is in way over her head.


No mama should ever have to go it alone. And she should never have to give birth in an environment where she is not comfortable.


For these reasons, many mamas choose to have a home birth with a doula present.


The doula is a helper for the new mama. She is a friend, a guardian, and a source of wisdom. The doula makes sure the mama knows that she is not alone and gives her the support she needs to help bring her baby into the world.


Likewise, a homebirth is a source of comfort for the new mama. She can give birth in an environment where she feels safe and comfortable. Some mamas choose a home water birth, and some choose to give birth in their beds. Whatever their choice, mama is in an environment she knows with people she trusts.


But how do you find a doula perfect for your home birth? Keep reading to find out.


Finding the Perfect Doula for Your Home Birth


So, you've decided to have a home birth and you want a doula present to guide you through the process (in addition to your midwife).


Finding the right doula isn't easy, and it can be even harder to find the perfect fit for your home birth.


But there is good news! You have options and there are actions you can take to find the best doula for your needs.


Here are a few quick tips for finding the perfect doula for your home birth.


Consider experience.


If you are planning for a home birth, you will likely want a doula who has assisted in home births in the past.


When searching for doulas, be sure to ask about their thoughts and experiences with home births. You want someone who has been there and done that to help you navigate through the ups and downs of your home birth.


Go for comfort.


The most important thing, whether you give birth at home or in a hospital, is that your doula makes you feel secure and comfortable.


Always choose a doula who listens to you and helps support your decisions. Avoid doulas who deride your decisions and make you feel unsure or anxious about the birth process.


Choose the doula that is there for you.


A doula is like your pregnancy fairy godmother. They should be there for you when you need them, not whenever they can get to you.


Choose the doula that has time for you, keeps appointments, and helps you tackle emergencies when they arise.


Think of it this way: you won't know when you will go into labor. You want a doula who can be there at a moment's notice, not one who sends you to voicemail.


Stork Helpers is Here to Support You


When you want a home birth, it is not always easy to find the perfect doula for you.


You need a doula with experience, patience, and the ability to support you in your decisions.


If you are looking for the best doula in the Cincinnati and Dayton area, look no further than Tamara from Stork Helpers.


Tamara is here to support you in your decisions and ensure that you get the birth that you want. Always listening, never judging, Tamara is an experienced doula who has raised seven children of her own and since 2018, has assisted over 100 families in the beautiful miracle of birth.


If you are ready to find the doula of your dreams, reach out to Tamara at Stork Helpers today!