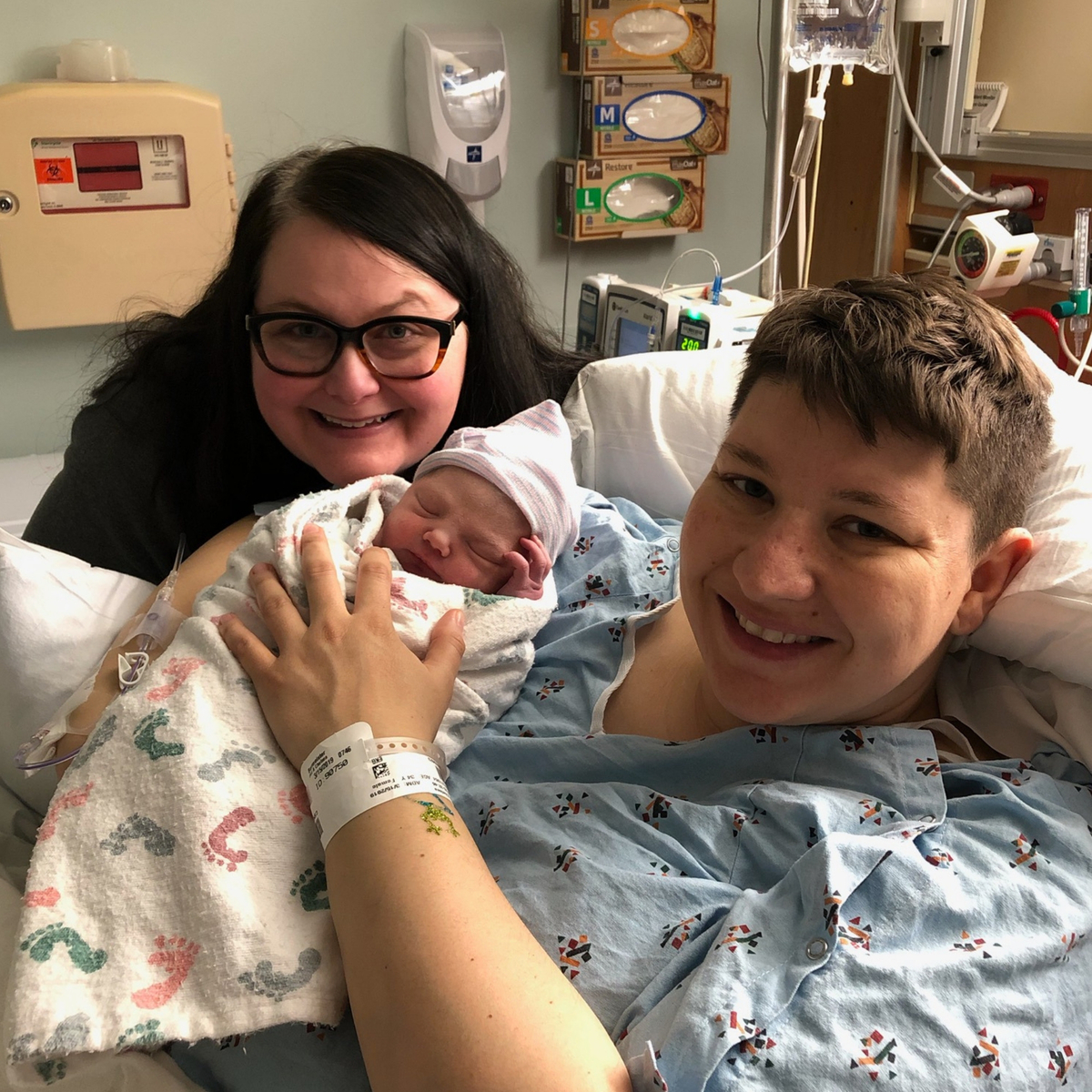 I loved helping this couple throughout pregnancy and labor! I was so touched that they chose to use me as their doula and they did a phenomal job brining their baby girl into the world.
Below is what Chelsea had to say about Stork Helpers:
"Tamara is the absolute best Doula to hire! We were referred to her by a friend who had delivered with her, but I had no idea the extent of love she would graciously share with us on our birth day.
Our little one decided to arrive 4 weeks early. Tamara stayed with us every step of the way. Communicating during early labor and joining us at the hospital in the middle of the night when active labor started. She kept both myself and my wife calm as the whirlwind of having an early baby came crashing down around us. Tamara remained a calm, fierce supporter during our labor process and was in it with us! After hours of labor and pushing, she calmed our fears again as we were ushered off to have a cesarian section.
Afterwards, she stayed with us in recovering, for hours on end. Our little one took some time to adjust to life outside the womb and Tamara stayed with us through all the ups and downs. She lovingly lended a hand for my personal needs, my wife's emotional needs, and even the care for our little baby during those first few hours. Once we settled into our room, she wished us well and quietly left.
What you can't put into words is how quickly she became a part of our family. She's nothing shy of amazing."
Doulas can be an important part of your pregnancy, labor, birth and postpartum. If you have ever thought of using a doula or would just like more information ,give me a call and I would be happy to meet with you and talk to you more about how having a doula can help you!
Stork Helpers helps famlies throughout pregnancy, labor, birth and postpartum in both the Cincinnati and Dayton Ohio areas. Whether you are in Blue Ash or Loveland, Fairfield or Clifton, Miamisburg or Beavercreek, I come to you.