Why Should I Use A Doula?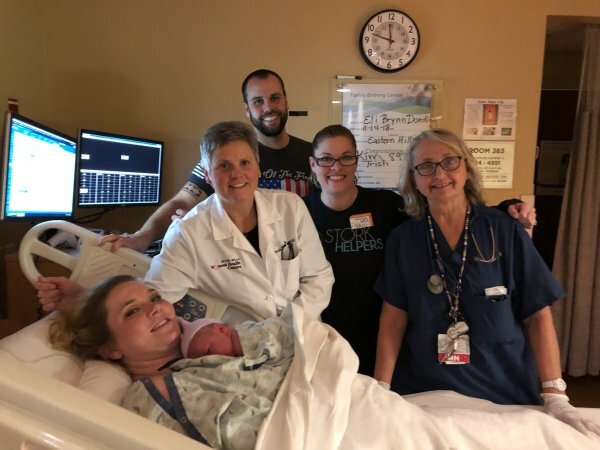 There are different kinds of doulas - most are birth doulas. Doulas are birth coaches aimed at taking the pressure off of the families to know it all. We are there to advocate & empower mama's to have the experience they desire. Doulas show families different avenues for birth & not put themselves in a box.
Depending when you select a doula during your pregnancy, a doula can be there for you in the months leading up to the labor. They can answer help to answer some of the "silly" non medical questions that you dont want to bother your doctor with and help encourage you throughout your pregnancy.
When the big day arrives, studies have shown that having a doula as a part of the birth team decreases the overall cesarean rate by 50% The national average of cesarean births is 32 percent in 2015 - a 540 percent increase over the course of one generation. And 90 percent of mothers who have a cesarean wind up having another for subsequent births, even though vaginal births (VBAC) after cesareans are often safe options for 72 to 76 percent of women.
Having a doula can also help shorten the length of labor by 25%, the use of pitocin by 40% & the request for an epidural by 60%. Doulas help achieve this by the use of touch and massage to help lower anxiety during labor to help stimulate natural oxytocin.
After birth, most birth doulas will stay a little while to make sure mama & baby are healthy. A doula will also stay to make sure that the partner is doing great with the transition & families are updated.
There are also postpartum doulas. These Doulas help mama's & families in different ways once they are home after birth. It doesn't always have to be as soon as they come home either. Some families wait until partner goes to work or their own families leave.
Postpartum doulas help making sure breastfeeding is going well and the family is adjusting to their new normal. They can also come by just to sit & talk with mama & partner, hold baby while mama tends to other children, takes a shower or naps. Postpartum doulas can also help watch the older kids to help them with the transition. There are some postpartum doulas that stay overnight so everyone can sleep.
If you think a doula might benefit your family, contact us today to schedule a free consultation. Stork Helpers assists families through pregnancy, birth and postpartum across the Cincinnati and Dayton areas. Call/text Tamara today at 513-254-2470.