How to Safely find a Nanny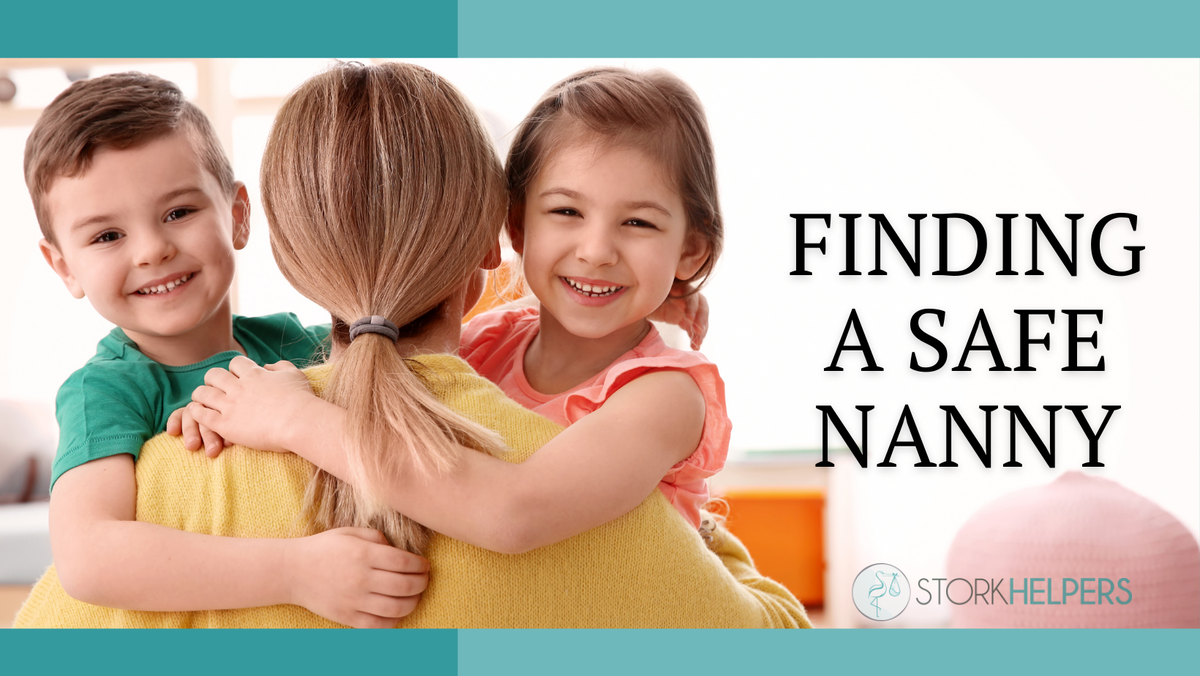 Every parent wants to have it all. A flourishing work life, a safe and happy family, and personal hobbies and fulfillment. But how do you work for nine hours a day, cook meals, and keep your house clean when you have a gaggle of young children at home?
You can't expect family to always be there to help you raise your children. Instead, many families opt to hire a nanny, either full-time or part-time.
A nanny is a trusted childcare professional who typically has years of experience sitting children and often CPR and rudimentary emergency training.
Nannies are a great option for households where every parent works and doesn't have the time or resources to stay home all day looking after the children.
This post will quickly go over how to find a nanny you can trust to take care of your children as well as some vetting tips to make sure the process works for you.
Finding several qualified candidates is one of the most time-consuming aspects of searching for nannies. If you're not sure where to start, consider asking family and friends for suggestions. Someone who has gone through the process before will be able to lend you their firsthand experience and warn you of any roadblocks you may face.
Besides word of mouth, there are several certified websites aimed at helping parents find nannies. Here are a few choices:
Sittercity.com

Care.com

Nannies4hire.com
Each of these websites allows you to investigate candidates' backgrounds, references, and certification for a nominal membership fee. You can screen several nannies and even message them right through the site.
Sites such as these help you find qualified, professional individuals that fall within your price range. They perform background checks, collect references, and filter out spam so you don't have to.
There are also nanny agencies that have a stable of qualified candidates. The only drawback is that these agencies can be quite pricey and charge around 30% of the nanny's salary as a finder's fee. If you opt to go the agency route, ensure that they are certified by either the Alliance of Premier Nanny Agencies or the International Nanny Association.
Other than that, you can search through university of local job boards for candidates if you are looking for a part-time or less formal nanny.
Once you have identified three to five qualified candidates that you could see fitting with your family. Invite them to your house for an interview. Be prepared to ask the candidate questions that would pertain to their day-to-day activities as well as emergency situations.
Make sure you are interviewing strategically. Ask the candidate questions that will make her think on her feet as she would in an emergency. Find out what activities she would do with the children and what type of lifestyle she would lead them in. Is she more active, or will she simply watch your children as they play?
Also, try to gauge what level of disciplinarian she is. You certainly don't want someone who will let your children get away with everything and turn her into a doormat. At the same time, you want someone who will treat your kids with respect and play with them.
Once you have selected your ideal candidate, make them an offer. Remember to never try to undercut or bargain. Come to a fair price that will ensure the nanny values her time at work and will not quit on a whim. Keep in mind that a high-quality nanny will be in high demand, so if you find someone you like, make her an offer before someone else does.
Consider the long-term aspects when deciding on a nanny. You don't want someone that is only a good fit for the children, but the whole family as well. Make sure you have a clear contract in place to make sure everyone is on the same page in terms of what you expect.
If you follow these simple tips then you will find a caring and professional nanny who can care for your children while you work during the day. Once you find your perfect fit, she can be a key part of your family for years to come.
A good nanny is hard to find. Likewise, so is a good doula. If you are pregnant and planning for the future, a doula is a great resource for helping you transition from pregnancy to parenthood. So, why not hire a doula you can trust. Tamara is a parent to seven children and has cared for over 80 children for over 10 and a half years. If you want a judgement-free doula you can trust, reach out to Tamara today.