Breastfeeding: Plans, Fears & Reality

Stork Helpers is excited to launch a series of blogs entitled "A Mom's Story."  We are hoping to have a different mom each month share their experiences of being a mama.   We all have something to share and something to contribute.
Our blog this month comes from a Lebanon, Ohio mom and personal friend, Addie Fitzgerald.  She is a mom of three kids and has been a great friend in helping launch my business and this website.   If you would be interested in writing for our series, please feel free to contact Tamara Kankowski via email or call her at 513-254-2470.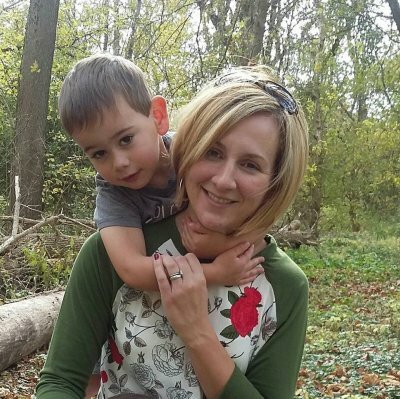 As a formula-fed baby born in the 70s, I didn't know much about breastfeeding when I became pregnant with my first child. But, like all things pregnancy and birth-related, I wanted to try to educate myself and do the best I could to give my kiddo a great start. I had two way-off-base views of breastfeeding. I thought you were either one of two types: there were the awesome, natural, hippie, healthy moms who could do it with no problems and then there were the moms who struggled and the horror stories of soreness, lack of milk, failure, and formula. I was wrong. Really wrong. Breastfeeding, like babies, is a unique experience for every mom and maybe that's why it's so difficult – there is no perfect method.

I did learn the science of it all and how I was made to produce all kinds of healthy goodness my baby needed. So I really did want to give it a try. I read lots of books and tried to understand different techniques, but I wish someone would have told me you can't really figure this out until you meet your teammate in the whole process: your new little bundle of joy.

With my first son, I struggled from day 1. Nurse and lactation consultants at the hospital tried to be helpful. But some were forceful and abrupt; others were kind but said the exact opposite of the person on shift beforethem. I was learning and unlearning techniques before I even left the hospital. I just wanted to feed my baby. And it was supposed to happen naturally, wasn't it? I was so frustrated (which I learned also didn't help things) and the tears rolled by day three. I wanted to give up.

When I went home and didn't have to worry about all of the other voices and "help" I was receiving, that's when my son and I began to really get it. We figured it out. It wasn't the football hold or the proper position. It was me and him and our way. He gained weight, grew well and I was happy. I stuck it out and didn't give up. Sure, we had difficult days but we kept trying and nursed together until he was six months old. 

I thought 6 months was a great threshold and I really wanted my body back to myself by then, so I started making some formula and trying to introduce it slowly to wean him. I was happy we made it to 6 months and I wanted to stop before teething and well, I was tired! Funny thing is, he would't have it. He hated the formula and he refused anything but me. Even if I pumped the milk – he refused the bottle. So, we kept at it for three. more. months. 

At nine months old, it became harder and harder to get him to eat. I remember getting the bottles back out again as he seemed interested in anything else other than his mama by then. One day, he took a bottle at bedtime. The next day, he went right for his bottle and we never breastfed again. This time I was the one who wasn't ready. I cried. I kind of mourned. It was the first time this little guy didn't need me. I was still his mama, but he was growing up and moving on. Ouch. That hurt. But I was happy too. Proud, really. We did it. In our own clutzy, crazy way we did it. 

So if you are a mama trying to decide if you have what it takes to breastfeed or if you will be able to do it. Yes, you can. At the very least you can try. And whatever you decide – to breastfeed or not to breastfeed -- remember: you are the mama. And mama's know best!