Welcome to my friend Jen! Jen is a mom of three awesome kids (I would know, I watched them in my home daycare for many, many years) and lives in Maineville. This is her story of life in the NICU after having twins.
You're finally pregnant! Whether you have been trying for years, or got lucky on the first try…..this is typically a time of excitement! Wrapped up in the millions of emotions are also nervousness, fear, joy, and an overwhelming sense of awe. We dream about that perfect little bundle that the doctor will place into our arms and counting the ten tiny fingers and ten tiny toes. The little button nose and the perfect pouty lips. That "new baby smell!"
However, the reality may be very different from that dream of perfection. Nobody dreams of spending days, weeks or months in the NICU. Even babies that are perfect in many ways may spend a few days getting a little extra care.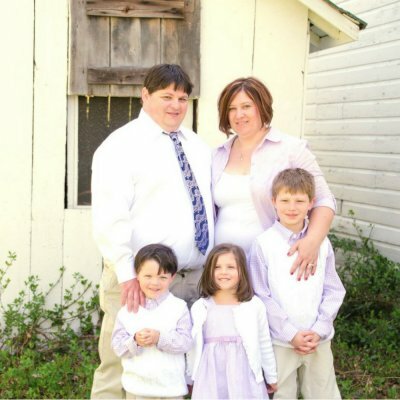 In late February 2009, at 20 weeks pregnant, my husband and I went in for our ultrasound….to find out the sex of our baby. I felt gigantic, but so excited to find out what we were having! After some really weird silence and a lot of questions….we found out we were having a boy…..AND A GIRL! Twins…….YIKES!!!!
Over the next couple of months, I was poked and prodded, endured lots of tests due to my high-risk twin pregnancy, and enjoyed a very in depth ultrasound due to one twin with lots of fluid and one with very low fluid. I kept praying, if I can just get to delivery…..we'll be good. I can do this.
June 18, 2009……my twins were born via c-section and by all accounts looked perfect! I remember they placed both of them into my arms and wheeled me down the hall back to my room. The next few hours are a blur….but at some point in the next 2 hours they quickly whisked my precious little girl away. I was told her breathing was labored and I started to panic. I was not able to get out of the bed because of those giant blow up things on my legs after a c-section. I still had my little guy with me in the room, and I'm trying to entertain all the people that came to see the babies. All the while, I'm sending my hubby to go check on my daughter. It was a full 24 hours until I was able to go see her myself. I was so unprepared for the barrage of wires, tubes, beeping noises, and incubators.
My saving grace was the FANTASTIC nurses that were in the NICU. They were loving on my little girl and stayed so positive. They kept telling me how brave she is, and she just needs a little help. She was 4 lbs 11 oz of fire and might…and her little lungs just needed a tiny bit of help. Of course, I cried and just wanted to hold her. They continued to encourage me to talk to her…she knows my voice. I was able to hold her tiny little hand and she squeezed my finger with all her might. I prayed and prayed that God would let me keep her. On the 3rd day, we had to check out of the hospital and take our little boy home. It about killed me to leave my little girl in that hospital.
I called the nurses probably every 2 hours that first night. And every single time they assured me she was doing great…..she would be home soon…..they never once made me feel bad for calling, or crazy (like I was SURE they did!) or less than any other mom. I still had a baby at home to take care of as well.
The next morning, as soon as I could get someone to drive me over I rode the 30 minutes to go see my girl. The nurses and doctor were in and were so good about answering all my off the wall questions. They kept me informed of any changes, allowed me to be as hands on as I was able while I was there. I stayed for an hour…rode the 30 minutes home to feed my little man. I did that 3 or 4 times a day. I was running ragged…..but I wanted to be in both places. I remember one nurse specifically. I cannot recall her name, but I still can picture her as if she's sitting next to me. She sat me down on a few occasions and just rocked with me and let me cry. I honestly believe that she was sent by God to be in that NICU while we were there….He knew I needed someone that would let me get my crazy out and then tell me that it would be okay.
We were only there for 10 days after my twins were born. It felt like a lifetime. We were some of the lucky ones. She grew quickly….her little lungs got stronger and she was able to graduate to room air. She was able to learn to nurse within a day or so. She did fantastic! On the last night we were there, we were able to bring our little guy back so they could have some bonding time. Of course I cried yet again (hormones!) when they snuggled up together.
The next morning I hugged each one of the nurses tightly, and thanked them over and over. I owed them so much! I brought them a gift basket filled with candy and popcorn and some other goodies. It was MINISCULE compared to what they had given me. In the course of 10 days, they became part of my family. Between my husband and I we had spent over 100 hours with these people. I relied on them to take care of the most precious gift I had been given. And they ROCKED it!
Today, my little spitfire is a normal, healthy little 9-year-old girl. She loves soccer and art, and won't let anyone push her around. Her twin brother is the quiet, mild mannered one who loves to snuggle. You would never know what she endured in her first few days of life. Their bond was not affected at all, and they love each other and fight like any other "normal" twins!