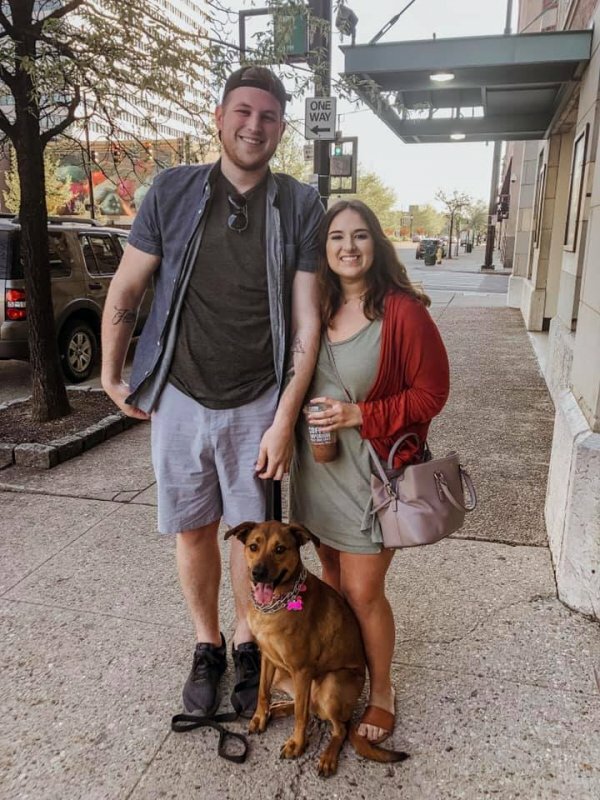 This is the second entry in a series I am doing to introduce you to some incredible women that I partner and work with. I am typically one part of a great team of women supporting families.
Meet Jordan, she is one half of the awesome couple that make up Panzeca & Co. I met Jordan through Facebook last year and we instantly clicked! Jordan is always on the go with her photography company she runs with her husband Zach and an amzing birth photographer too!
Jordan even offers an exclusive offer to Stork Helpers families for birth photographers, so be sure to check out our special pricing and some of her work here.
Meet Jordan!
Hi everyone! I live in Hartwell around 15 minutes outside of Cincinnati with my husband, Zach and our 2 fur children, Willow and Bee! We are intimate wedding and elopement photographers but you occasionally catch us taking pics of cute little families and documenting birth stories. You can find us on Instagram or take a peek at our website - panzecaco.com.
What is your favorite restaurant?
I love food so this is a hard one. The CWC is by far one of my absolute favorite little spots in Wyoming, Ohio and if you are ever passing through, it is a must stop.
What is your favorite movie?
Perks of Being a Wallflower
What is your favorite vacation destination?
Charleston, Sc. It's where my husband and I got married so it holds a lot of special memories for me.
What is your guilty pleasure TV show?
Schitts creek is my current guilty pleasure. It's on repeat while I edit.
For all the Cincinnatians - pick one: Skyline Chili or Gold Star Chili?
Skyline. Hands down. There is no argument.
How many kids do you have?
No human children, only fur children. We have a dog who's name is Willow and a cat who's name is Bee.
If you could only eat one meal for the rest of your life, what would it be?
A hot honey pepperoni pizza from Taglio's
Which would you rather do: wash dishes, mow the lawn, clean the bathroom, or vacuum the house?
I'd rather vacuum than do anything else. Ask my husband and he will tell you I'm not much of a cleaner. He most definitely keeps our home together.
What makes you laugh the most?
My niece, Ema. She is seriously hilarious. The people closest to me seem to have the ability to make me laugh often as well.
What is your favorite sports team?
I'm not a huge sports fan, but my gram is a die hard Ohio State fan so I rep them for her.
If you were a super hero what powers would you have?
The ability to heal.
What is your favorite family tradition?
Honestly we don't have one that really sticks out to me. We are kind of an untraditional family.
Who was your first celebrity crush?
Jesse McCartney
What movie title best describes your life?
Wanderlust - second fav movie, so funny!