How Collagen Supports a Healthy Pregnancy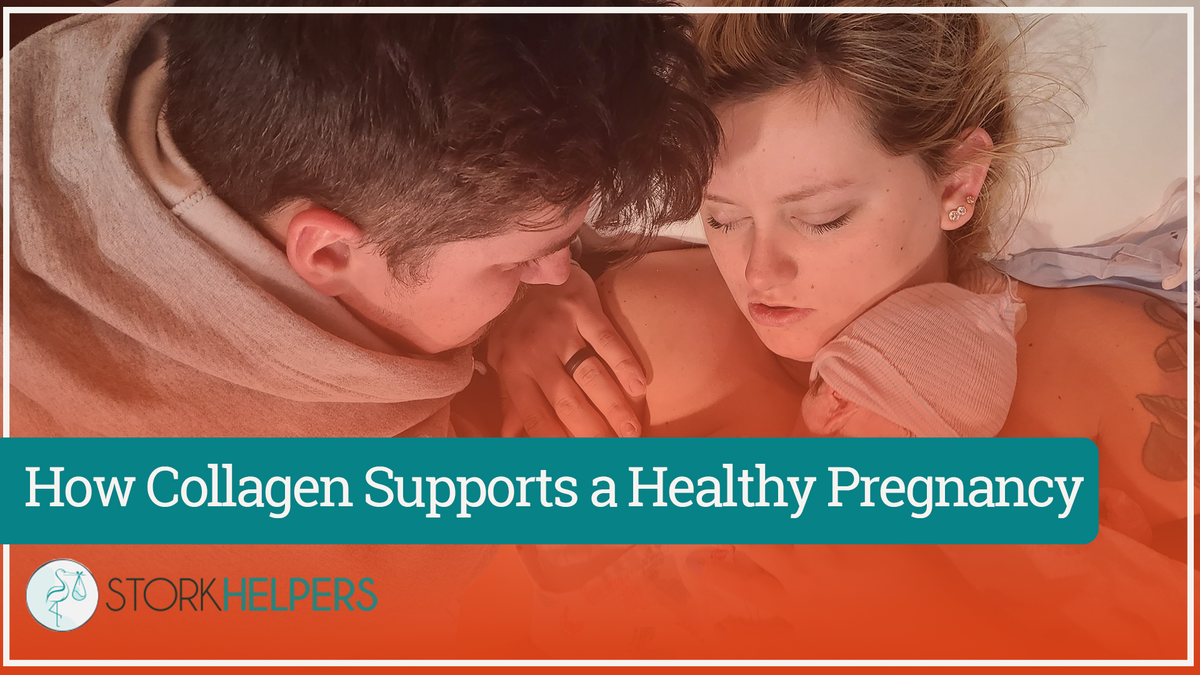 During pregnancy, there is nothing more important than your baby's health.
Many mamas look for supplements, essential oils, and nutrients they can take to ensure a healthy pregnancy.
You may have heard that collagen is a helpful supplement to take during pregnancy. But how does collagen support a healthy pregnancy and what impact does it have on your growing baby?
In this post, we will answer some of the most frequently asked questions regarding collagen supplements during pregnancy including what collagen is made of, when you should start taking it, and how much collagen you should take during pregnancy.


Collagen Supplements Help Pregnancy Health


The body's nutritional needs change during pregnancy. You might discover that you need to take certain supplements or eat specific foods that you did not want before.
Collagen is a protein that your body needs during pregnancy and regular collagen supplements can help ensure the health of both mama and her baby.
Let's answer some of the most common questions regarding collagen supplements and pregnancy.


What is collagen?


Collagen is a protein that is found all over the body, including in the skin, bones, and joints. It is one of the most important components of the placenta, the organ that connects the developing fetus to mama's uterus.
Collagen is essential for the growth and development of the fetus, and it also helps to support mama's body as it changes during pregnancy.
Like all proteins, collagen is made up of amino acids. It is one of the most common proteins found in humans, making up nearly 30% of all proteins in the human body.
There are more than 20 different types of collagens, but most of the collagen in the body is made up of three amino acids: glycine, proline, and hydroxyproline.


At What Stage of Pregnancy Should I Start Taking Collagen?


You can start taking collagen any time during pregnancy. Some women chose to take it as soon as they learn they are pregnant, and some women wait until later into fetal development.
Everybody is different. Some women will need more collagen than others, so be sure to consult a healthcare professional before taking any supplements.
It is also important to remember that collagen is found in food. Fish, poultry, and other meats are excellent sources of collagen. Collagen supplements represent alternative sources. There are even plant-based collagen supplements for those who prefer that route.
Adding collagen supplements during pregnancy is beneficial for connective tissue, joint health, skin elasticity, muscle strength, and hormone balance.


How Much Collagen Should I Take During Pregnancy?


Everyone's needs are different. It's always a good idea to consult with your healthcare provider before starting any new supplement regimen, including collagen, to determine the appropriate dosage for you.
In general, the recommended daily dosage of collagen supplements can range from 2.5 grams all the way up to 15 grams, depending on the product and the individual's needs.
The most important thing you can do is to find a high-quality source of collagen from a brand that you trust.
Not all collagen supplements are created equal. It's important to choose a collagen supplement that is specifically formulated for pregnant women, as some supplements may contain additives or contaminants that could be harmful to the developing fetus.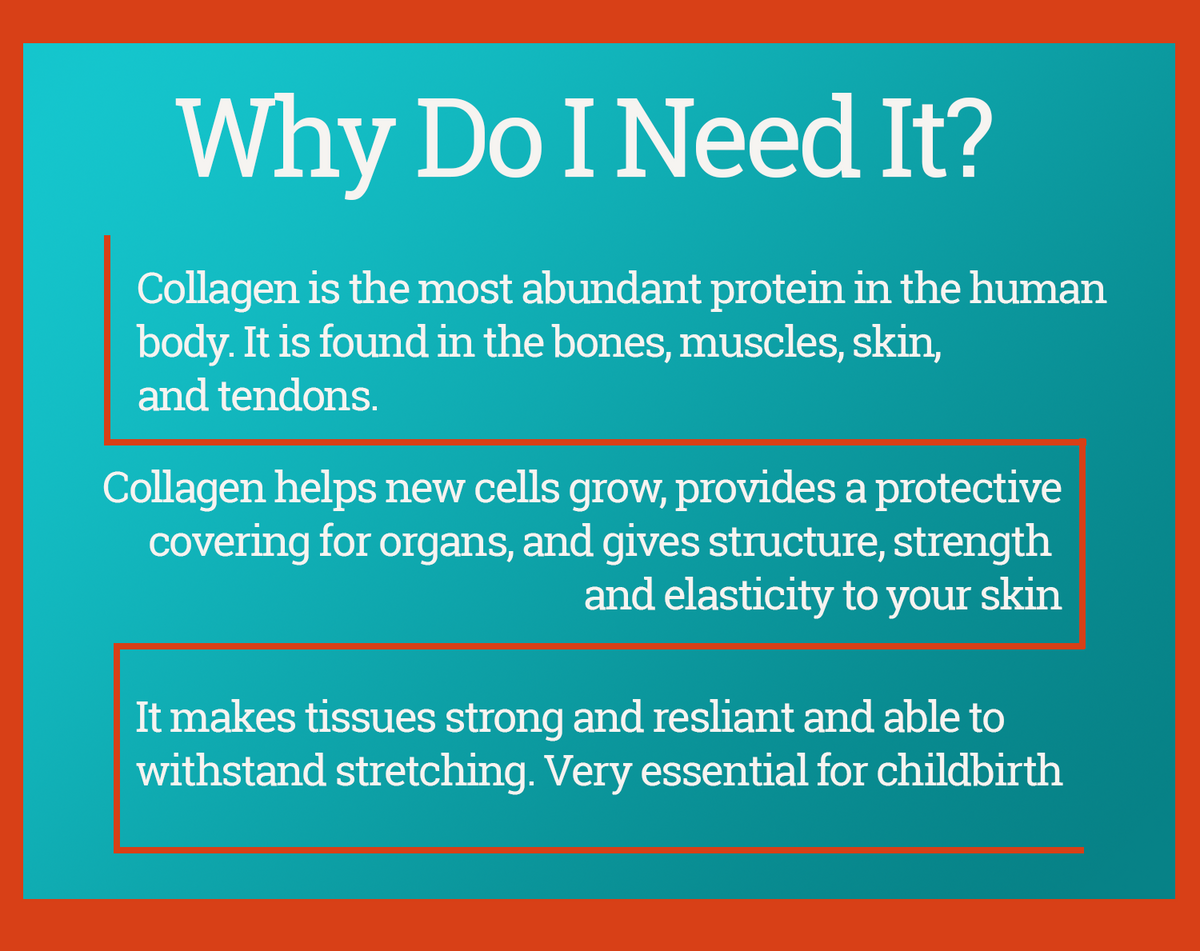 Why Should I Take Collage During Pregnancy?


Collagen is a protein that plays an important role in maintaining the health of our skin, bones, tendons, and ligaments. When pregnant, women's bodies undergo significant changes including an increase in blood volume, weight, and hormone fluctuations. These changes often increase the need for nutrients including collagen.
If mamas are not getting enough collagen in their diet, supplements can help support the body's need for this essential protein. Collagen supplementation can help improve skin elasticity, promote healthy joints, and support bone health, meaning that pregnant women who take collagen may experience fewer stretch marks than those who do not.
It is important to remember that you do get a significant amount of collagen from a healthy diet, and just like any supplement, you should consult a medical professional before starting regular supplement routines.


Stork Helpers is Here to Support You During Pregnancy


Collagen can be a highly effective supplement for pregnant women. It helps support muscle strength, joint health, skin elasticity, and fetal development.
It is not always easy to know which supplements and pregnancy practices are best for you and your baby.
That is where Stork Helpers comes in. We are here to help ensure you have all the information you need to make the right choices for your body and your baby.
The Stork Helpers doulas are your guides to help you get the pregnancy you want and deserve.
Always listening, never judging, Stork Helpers is here for you in Cincinnati and Dayton.
Ready to experience the Stork Helpers difference? Reach out to book an appointment to meet Tamara and Skylar today!
Are you happy with the difference the Stork Helpers doulas made for your pregnancy? Leave us a five-star review here!
Don't miss out on the best, mama! Follow Stork Helpers on Facebook, Instagram, and LinkedIn for more free content!