Stork Helpers Is A Be Her Village Partner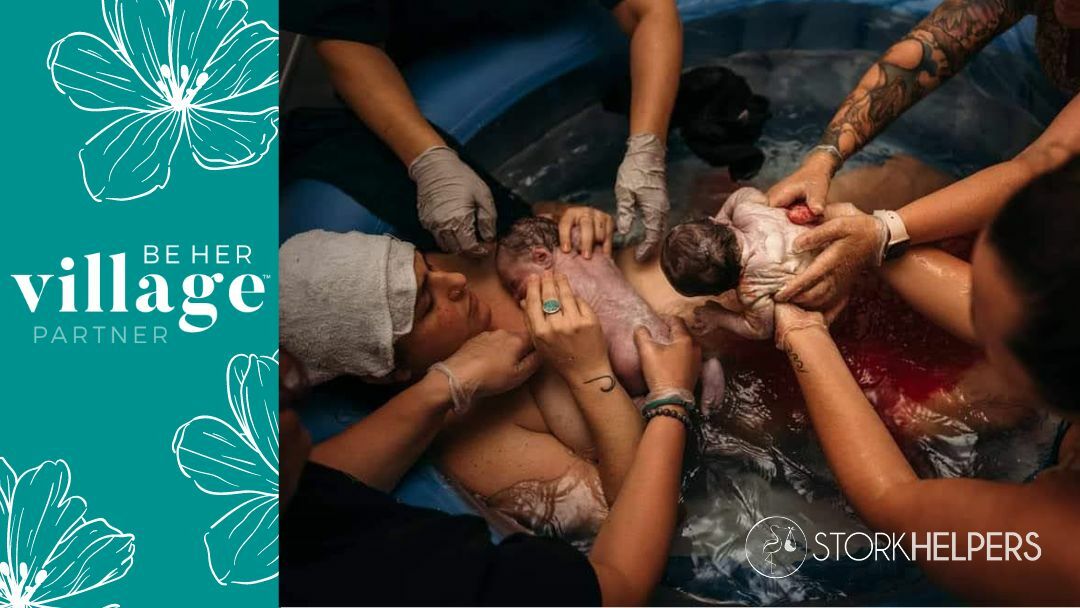 Stork Helpers wants to help all families be able to write their birth story. While we know that is not possible, we are only two people, finances can many times be a source of why families opt out of support - whether it be doula services, placenta encapsulation or a home birth. Stork Helpers is proud to announce that we have become an official partner of Be Her Village whose mission aligns with what we want to accomplish here.
Who Is Be Her Village
Be Her Village is a baby registry for the support, not the stuff, that you need - doulas, childbirth education, pelvic floor health, lactation consultants and more. The registry allows you to find providers that work with Be Her Village and then let you know register to use the service so you can get the money you need for the support you deserve.
Be Her Village was started by Kaitlin McGreyes, who wrote "I needed a real life, warm presence of a friend. And I didn't have that. I just had boxes of expensive baby things that were no help at all." Her incredible vision led to her creating a registry that is truly for mom's, not for babies.
What Can I Do
You can get started with a couple of easy steps directly on their website and raise the funds you need to get the support you want:
Create your free registry

Link your accout through Stripe

Share your registry with loved ones

Receive cash to pay for the support you deserve
In order to choose Stork Helpers, you can use our partners link to add us to your registry.
Hire Stork Helpers
We are ready to help support you now. Let's talk about your birth plan and see how a doula fits into your goals.
Once you have the funds you need, Stork Helpers will be there to support you through birth journey!