Items You Need for When Your Baby Arrives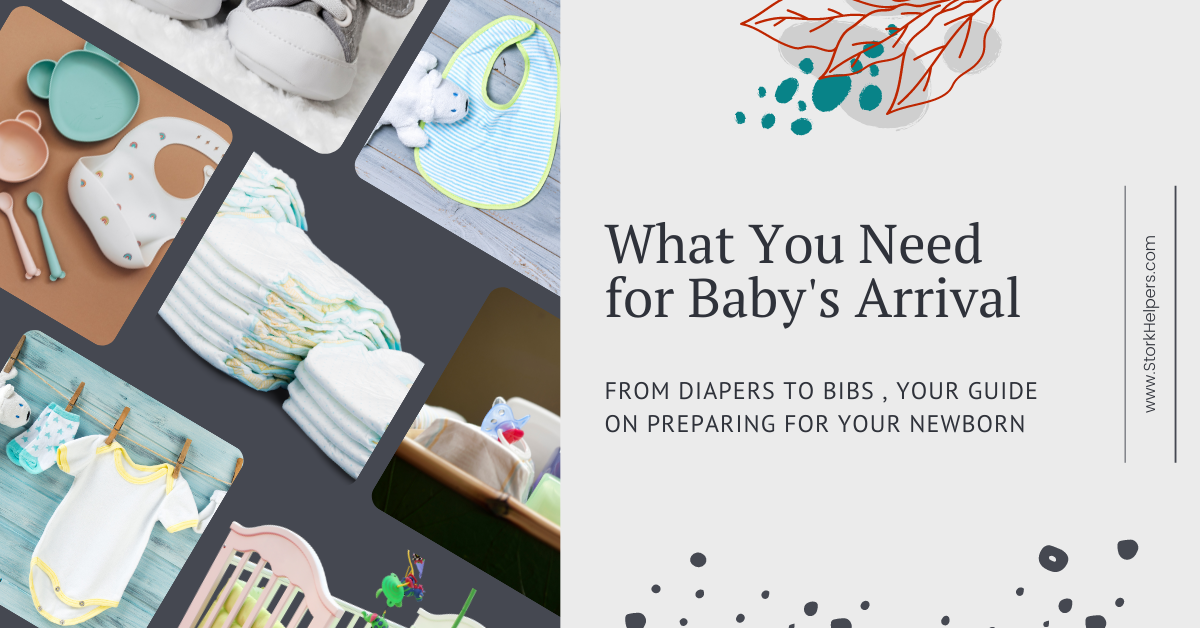 Your life is about to change.


Whether you're a single mama or you have a co-parent, when your baby finally comes, you will need a lot of stuff to keep them happy and healthy.


You can use this post as a checklist for all the things you'll need before your precious bundle of joy arrives. We will break each category down into essentials and luxuries so you know what to prioritize.


You will want to make sure your baby is safe and protected when they start moving around on their own.


Gates for all stairs

Cabinet latches

Drawer Latches

Outlet covers

Fireplace bumper

Table corner covers

Furniture anchors


Your baby will need several pieces of furniture for daily life. Adult furniture can be dangerous for babies, so you will need to get furniture specially made for your child.


Changing table

Rocking chair

Baby monitor

Bassinet

Dresser

Clothes hamper


You will need smaller linens than what you are used to. Babies' bodies are small and they will need special linens for their beds and daily use.


Fitted crib sheet

Cotton receiving blankets

Waterproof mattress protectors


Feeding Gear


Feeding is one of the most important parts of raising a baby. Babies rely on their mama entirely for eating and drinking.


Eight bottles with nipples

Bottle cleaning brush

Several weeks of formula (if you are choosing to use formula)

Cotton bibs

Burb clothes

Insulated cooler

Nursing pillow

Nursing bras

Box of nursing pads


Dry formula dispenser

Bottle sterilizer

Breast pump

Milk storage bags

Nipple cream


After some time, your baby will start eating solid food. There are a few things you will need when they start eating.


Infant feeding spoon

Infant bowl


Mess mat for under the high chair

Baby food processor


Trust me, a good diaper is worth its weight in gold (not that diapers weigh much). Your baby will go often, and the easier you can make clean up, the better your life will be.


Newborn diapers

Wipes

Rash ointment

Diaper bail with lid


Waterproof pads

Non-talcum powder

Baby cream


Keeping your baby clean and tidy is one of the most essential parts of raising your kid right.


Hooded towels

Washcloths

Infant tub

Baby shampoo and body wash

Baby brush and comb


Bath toys

Bath thermometer

Faucet guard


Your baby will grow and grow quickly. You need to keep the baby in clean and well-fitting clothes.


Onesies (at least six)

T-shirts

Rompers

Shirts and pants

Pajamas and gowns

Hats

Coat and snowsuits (if your baby is born in the fall or winter)

Booties and socks

Baby hangers


Fancy outfit (for showing your baby off and special occasions)

Diaper covers

Wearable sleeping sack


You aren't just going to stay home forever after you have your baby. You'll want to get out and about eventually and baby will come with you. Here's what you'll need when you take the baby out.


Car seat

Stroller

Diaper bag

Papoose

Baby sling

Baby backpack

Stroller rain cover

Infant headrest


Heated blanket

Sunshades for car window


You don't want to carry your baby around forever, right? You will need some seats made just for the baby.


Bouncer seat

Activity center

Heavy blankets


Baby swing

Moses blanket

Portable play yard


There are some additional things you will need for your baby.


Pacifiers (at least 8)

Thermometers

Petroleum jelly

Infant Tylenol

Nasal aspirator


Teething ointment

Vapor cream

Saline nose drops

Anti-gas medicine


A Healthy Baby is a Happy Baby
Your baby's health and safety are first and foremost. Determine what you need to keep your baby safe first, then determine what will make your life easier.


You will need to get new clothes often as your baby grows. In addition, you will need to decide if breastfeeding or bottle feeding is best for you.


A baby shower is a great way to help you stock up on much-needed supplies as well as celebrate the new life growing within you.


If you are feeling lost during your pregnancy or you don't know what to do next, reach out to Tamara at Stork Helpers. Tamara knows what mama needs to bring her baby into this world as happy and healthy as can be.