Binge Watching During Pregnancy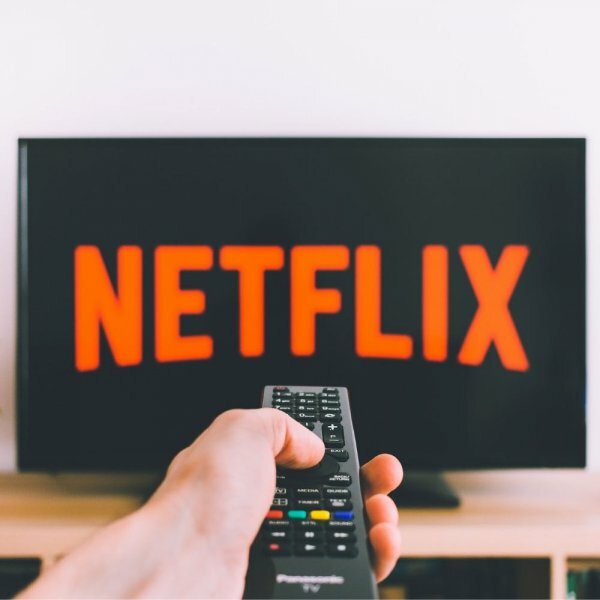 Your pregnant, its summer time, which means its hot and humid and dreadfully uncomfortable outside. Or your like I was nine years ago - on bedrest, pregnant with twins, for three months. Whatever the case may be every mama needs some time to rest. Which is why I have created a list of some of my favorite shows on Netflix that can be perfect for binge watching while you focus on taking care of baby.
Friends
Most people know this show and have probably seen it over and over and over. If you are like me though, this show is still as funny as the first time, even 25 years later. Set in NYC, three young men and three young women, live in the same apartment complex and face life and love. They're not above sticking their noses into one another's business and swapping romantic partners, which always leads to the kind of hilarity average people will never experience -- especially when they "are on a break."
The Vampire Diaries
I love shows about Vampires, and this show wasn't any different. The show is about the lives, loves, dangers and disasters in the town of Mystic Falls, Virginia. Creatures of unspeakable horror lurk beneath this town as a teenage girl is suddenly torn between two vampire brothers. ...Vampire brothers, Stefan and Damon Salvatore, battle for the affection of selfless teenager, Elena Gilbert.
The Originals
This show is a spinoff of the Vampire Diaries and takes some of the characters to the French Quarter of New Orlean. The Originals centers on Niklaus Mikaelson and the Original Family of vampires, as he makes his return to the supernatural crucible that is New Orleans, a town he helped build centuries ago, and is reunited with his family and former apprentice Marcel.
Call the Midwife
Is there any reason I wouldn't love this show?!?! It's all about mamas, birth and babies and the show is British! Call the Midwife follows the nurses, midwives and nuns from Nonnatus House, who visit the expectant mothers of Poplar, providing the poorest women with the best possible care.
The Crown
I haven't gotten the time to sit down and watch this one yet, but it's on my list and I can't wait. The Crown tells the inside story of two of the most famous addresses in the world -- Buckingham Palace and 10 Downing Street - and the intrigues, love lives and machinations behind the great events that shaped the second half of the 20th century. Two houses, two courts, one Crown.
Dead to Me
I havent finished the first season yet, but I have started and this show is fun, but has more of a dark humor to it The show is centered on a widow (Jen) determined to solve her husband's recent hit-and-run murder. At a support group she meets Judy, an optimistic free spirit who's recently suffered her own tragic loss and they become unlikely friends despite their opposite personalities. As they bond Judy desperately tries to shield Jen from a shocking secret that could destroy her life as she knows it.
Bomb Girls
This show wasn't on as long, but is still worth a watch. Bomb Girls is a Canadian drama set in a munitions factory during World War II. Bomb Girls tells stories of the women who risked their lives in a munitions factory building bombs for the Allied forces fighting on the European front. The series follows the lives of these women as they are freed from their home and social restrictions.
Charmed
One of my all time favorite shows! The follows three sisters, known as The Charmed Ones. They are to be the most powerful good witches of all time, who use their combined "Power of Three" to protect innocent lives from demons and warlocks across San Francisco.
Girlmore Girls
I found this show later than most (just last year), but fell in love with it and hooked my daughters on it too. The show follows single mother Lorelai, and her daughter, also named Lorelai but who prefers to be called Rory, living in the fictional town of Stars Hollow, Connecticut. This is a town filled with colorful characters who round out the cast and storylines. Ambition, education, and work constitute part of the series' central concerns, telling Lorelai's story from pregnant teen runaway and high school dropout to co-owner and manager of the Independence Inn.
Sherlock
The show that I first discovered Benedict Cumberbatch! A fresh and modern taken on the tale of Sherlock Holmes. The show focuses on a wounded Afghan veteran Dr. John Watson when he first meets the famed detective Sherlock Holmes and moves into a flat on 221B Baker Street with him. A fun show that I got my husband hooked on too and we watched it a second time together after I watched it the first time by myself.